2019 NEHPBA Meet & Greets!
NEHPBA will be holding 11 Meet & Greets in place of an Annual Meeting in 2019
These meetings are open to both NEHPBA Members and Non-Members, and will be held throughout the NEHPBA region.
Why should you attend?
Learn more about what NEHPBA offers members:

What's going on with government affairs and regulations and how NEHPBA is defending you.
Educational opportunities!
Make your voice heard - there's strength in numbers!
Maybe you'll want to get more involved!

Meet others in the industry; talk about common challenges and ideas for progress.
Can't make it to Expo this year? Here's a chance to talk with leaders in the industry.

Each Meet & Greet is sponsored by one of our leading distributors or manufacturers in the hearth, patio and/or barbecue industry.

Free food & drink!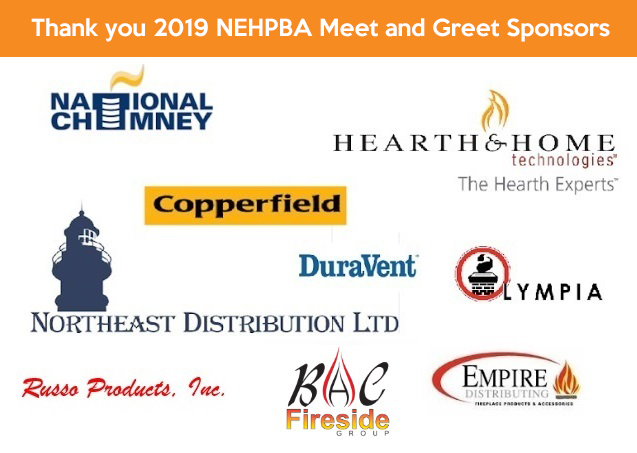 "The smaller group is great. We should have done these meetings a long time ago." 2018 Attendee
"I didn't realize NEHPBA did all it does for us. There really is strength in numbers" 2018 Attendee
Register for a 2019 Meet & Greet near you!