Rhode Island is looking to reduce emissions from the heating sector
27 August 2019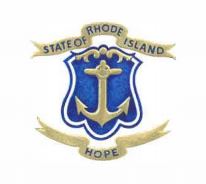 Rhode Island Northeast HPBA Members:
We recently learned of a state Executive Order signed by Governor Raimondo on July 8, 2019 that creates a "Heating Sector Transformation" group to explore ways to reduce emissions from the heating sector. According to the state, approximately 35% of Rhode Island's greenhouse gas emissions are emitted due to heating; and 40% of RI's total consumption of energy is from heating including natural gas and propane. The group's recommendations must be made public on or by April 22, 2020.
This directly affects the heating sector in Rhode Island, including all wood, pellet, and natural gas and propane fueled hearth products.
The Executive Order is a follow-up to the Resilient Rhode Island Act of 2014, which established targets for Rhode Island to reduce greenhouse gas emissions to 10% below 1990 levels by 2020, to 45% below 1990 levels by 2035, and to 80% below 1990 levels by 2050.
At this time, Northeast HPBA is still gathering information about this group and how we can make recommendations to ensure our products and industry are taken into consideration.
Please contact Karen Luther (Karen@nehpba.org) for more information.