What One Member had to Say About the Northeast HPBA!
26 September 2019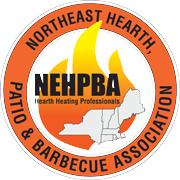 Why should you become a member of the Northeast HPBA? Here is what one of our very satisfied, and long time members had to say:
"We had an issue regarding the interpretation of regulations related to the installation of direct vent appliances so we called NEHPBA to ask for their help. Karen Luther quickly grasped the issue and thru her industry contacts the issue was quickly resolved. Thanks again to Karen and the NEHPBA. We appreciate your responsiveness when we needed you! It's a plus for our industry to have a voice supporting our interests. Everyone in the hearth product industry should be a member!" -
Randy Titsworth, Owner - The Fireplace Showcase, Seekonk, MA
Interested in joining the NEHPBA or have some questions? Contact us!