NFI Hearth Design Specialist Course & Exam
25 January 2022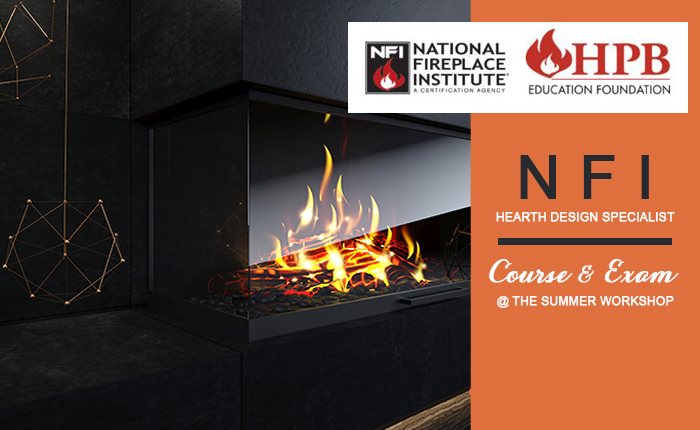 Where: Southbridge Hotel & Conference Center
14 Mechanic Street, Southbridge MA 01550
When: Monday, May 2, 2022 9:00am to 3:30pm
---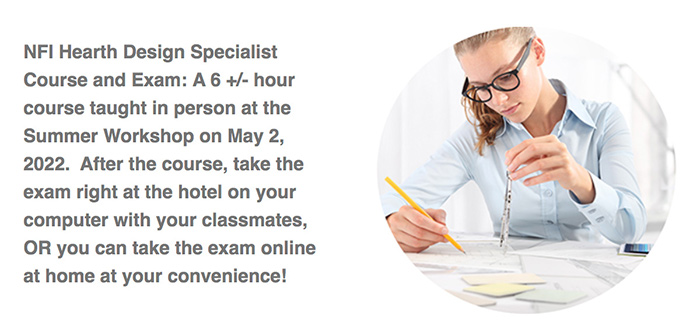 Here's how you register for your course & certification materials:
Go to Https://nficertified.org
You do NOT have to create an account or log in.
Click on Store in the upper right hand corner of the page
Click on the category:

NFI Manual, Review and Certification Exam
NFI Review and Certification Exam ONLY
Retest NFI Manual, Review and Certification exam
Retest NFI Review and Certification Exam ONLY

Select the Hearth Design Specialist
Add it to your shopping cart and process the payment.

Don't forget to use a Coupon Code if you qualify to get your discount!

If the company a person works for is a HPBA member, they qualify for a 30% discount.

The Coupon Code is available from NEHPBA!

If the company is not a NEHPBA member, but the person is NFI or CSIA certified, you qualify for a 20% discount. You can obtain the discount code from the NFI or CSIA office.

During the payment process you will be asked where you want to take the review class. Choose NFI Partner Event and then choose your event from the drop-down box that appears.

Remember: To take the exam online at a space at the hotel, BRING a computer with a webcam & microphone, or you can log in and take the exam at home whenever you are ready.
You will receive an email with the login information for the exam as well as your user name and password.

Make sure you have that information when you are ready to take the exam.
Along with a computer that has a webcam and microphone, you may bring a calculator to use during the exam. You may NOT use a smartphone for a calculator. There is an online calculator once you are in the actual exam.