Tough Winters, Challenging Economic Cycles Demonstrate the Importance of Clean, Safe Natural Gas and All Sources of Fuel
13 December 2021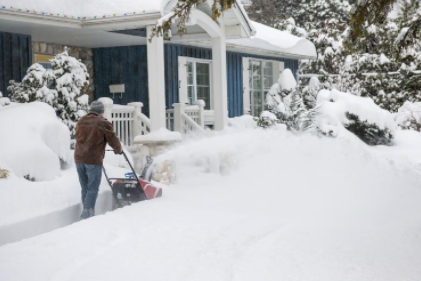 Winter officially arrives on December 20 and Americans should expect to spend more to heat their homes than last year.
The U.S. Energy Information Administration predicts home heating costs will go up because fuel prices are rising, and demand has increased over the previous winter. The good news is that recovery since the depths of the COVID-19 economic decline is driving the trend. But it still won't help households struggling to make ends meet cope with a jump in heating costs.
It's another reminder that, especially during periods where all sources of energy are seeing price increases, energy diversity in the marketplace is the best strategy for consumer choice, safety, and cost control.
Federal officials say homes that heat with natural gas will pay as much as 30 percent more this winter – with an average cost of $746 to make it through the cold months. But households using all fuels are expected to see increases. While electric heat is expected to increase at a more modest rate—the cost of electricity already leaves many families little wiggle room in their budgets. The Energy Information Administration says homes that rely on electric heat will spend a whopping $1,268 on their electricity bills during the winter season.
Homes that rely on heating oil, meanwhile, will pay about 43 percent more this winter. And propane fuel users will pay more than 1.5 times what they did last year to heat their homes, according to the EIA.
"Tough winters and challenging economic cycles really demonstrate how important it is for consumers to have access to clean, safe natural gas and all other sources of fuel," says Karen Arpino, Executive Director of the Northeast Hearth, Patio and Barbecue Association. "There is a role for all sources of energy in providing consumer choices and real diversity in the types of fuel that are available."
Advocates who are pushing to limit access to natural gas and other fuels while at the same time promoting all-electric homes do not have the best interests of the American household in mind.
"Imagine how much higher costs would be this winter if our energy choices were drastically limited? New natural gas furnaces are more than 90 percent efficient and 16 times less expensive than electric heating," Arpino says. "All-electric homes are also less reliable and less safe during major weather events and natural disasters."
NEHPBA is part of a coalition of organizations, individuals and industry groups fighting natural gas bans and working every day to preserve true energy diversity. The association represents nearly 300 member companies – mostly individual retailers and service providers – that sell, install and service wood-fuel systems and provide expertise to consumers on primary and secondary home heating strategies .
"Americans have been through a lot over the past two years, and new challenges continue to emerge every day," Arpino says. "Threatening to remove a family's choice in how to meet a basic human need is outrageous. Our members will be there for their customers this winter, helping them get through it and make the most of their heating systems at a time of increased costs. And we will be there with them every day – fighting to maintain consumer choice and energy diversity."