What's the Most Beloved Feature in Millions of Homes Across America?
15 October 2021
The fireplace.
More than half of all homeowners (57 percent) have some type of fireplace, wood-burning stove or other hearth product in their home. And usage is high during peak season. In wintertime, 38 percent of all homes with some kind of hearth product use their fireplace, freestanding stove, fireplace insert or fire pit almost every day, according to the Hearth, Patio & Barbecue Association (HPBA).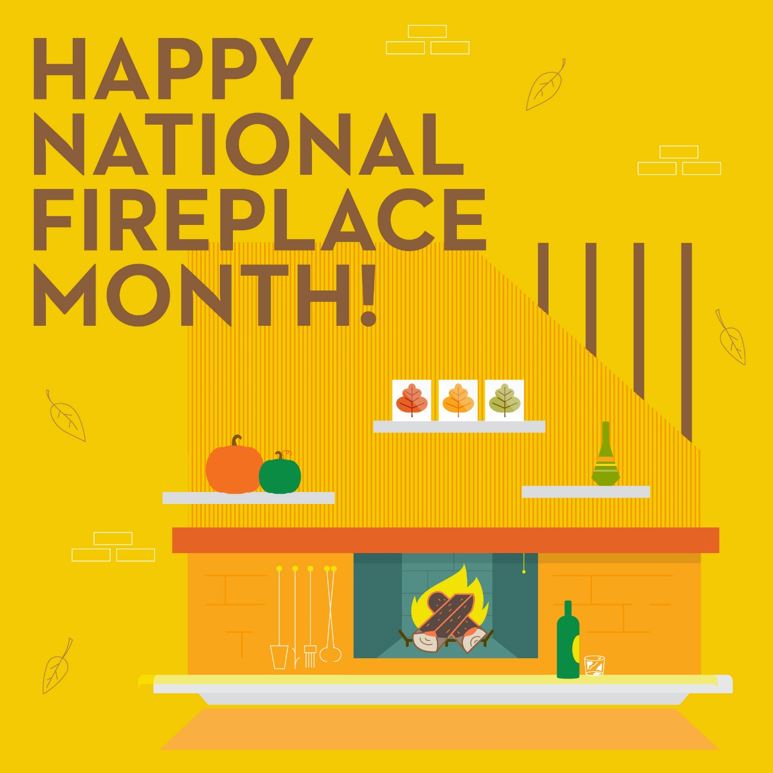 The national group's 2016 Hearth Ownership and Market Potential Study found that 81 percent of all hearth product owners report that they "love" their fireplace, stove or insert. October is observed as National Fireplace Month by the hearth industry and promoted to consumers with product guidelines, maintenance, safety tips and other information. This year industry professionals are highlighting the importance and value of fireplaces and other hearth products during home renovations, new construction, or home purchases.
"Different parts of the country experience October with varying types of weather and temperatures. But for households nationwide it's still the ideal time to get fireplaces, stoves, inserts and other wood-burning systems prepared for winter," said Joel Etter, President of the Northeast Hearth, Patio and Barbecue Association (NEHPBA). "The northeast states we serve are already feeling the chill in the air, and many of our customers are well along with annual maintenance and inspections from certified technicians."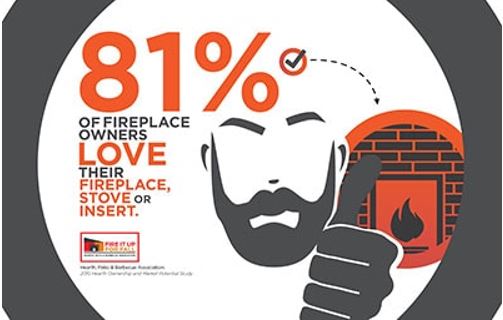 The 2021 theme for #NationalFireplaceMonth is "House-Warming" – as a way to remind homeowners that a fireplace is one of the best gifts they can give themselves when building, buying or renovating.
"The fireplace, the stove, or other wood-burning heating products are routinely at the top of the list when Americans are building, buying or updating a home with renovations," Etter said. "It's a safe and reliable heating source during unexpected climate events. And it provides a secure, comfortable sanctuary for families where they can be together."
The month-long October spotlight on fireplace, wood stove and other heart products comes as northeast households as well as homes in other parts of the U.S. have families preparing for potentially sharp increases in the price of other fuels.
"Maintaining energy diversity is critical for household safety and security during major weather events and natural disasters," said Karen Arpino, Executive Director of the NEHPBA. "It's also an important household-economics objective that allows homeowners more control over winter heating costs."
The HPBA expects that during this fireplace season consumers will be spending more time at home than ever before, in part because of the "uncertainty swirling outside our homes."
"Every fuel and every heating system has its role and its place in the market for American homeowners. But do you think people have the same love and affinity for their oil burner, electric heat system, or gas furnace as they do for their fireplace? The answer is a pretty firm: No," said Arpino from NEHPBA. "The fireplace and hearth are very unique in that they promote family togetherness. That's why this month is very special for our industry and the millions of households we serve."