15 October 2019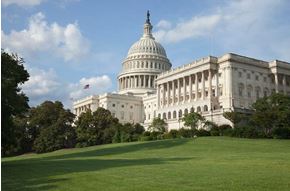 On Thursday, October 24th both the Northeast HPBA Executive Director and our President (Joel Etter, HHT), along with members of HPBA's Board of Directors, North American Government Affairs Committee, and the other Affiliate Staff and Leaders will meet with legislators and their staff on Capitol Hill in Washington, DC.
HPBA members will be promoting legislation that would create a federal changeout program fund, legislation that would extend the biomass stove tax credit, and introducing our industry to legislators and staff who may not know our industry very well. Be on the lookout for stories and pictures from our Day on the Hill!
---
9 October 2019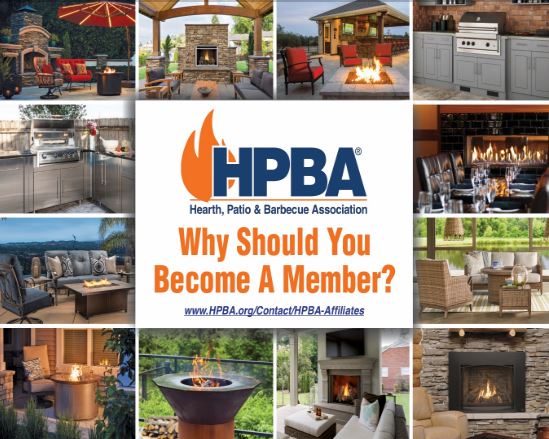 There are so many reasons to being a member of NEHPBA! Here are just a few!
1. Enjoy Cost Savings Benefits on insurance, computers, shipping, credit card processing, business coaching, technical training, marketing, and advertising, saving members hundreds of dollars each year.
2. Complimentary tickets to the HPBExpo.
3. Receive discounts on HPB Education Foundation courses and NFI certifications.
4. Promote Your business to consumers via the Online Member Directory and HPBA Member Store Locator.
5. Benefit from HPBA's Consumer Campaigns that include traditional and social media.
6. Access vital industry information and consumer use and awareness with HPBA's online Market Research Reports.
7. Stay up to date on legislation and regulation affecting your business with HPBA's Government Affairs Team.
7. Expand your company's reach via HPBA Affiliates. HPBA's 13 regional trade associations support the hearth industry at the local, state and regional level with services, educational opportunities, and legislative monitoring.
8. Stay informed with HotNews, HPBA's monthly newsletter, and Newscast, featuring weekly articles on hearth and outdoor living products.
Renew or Join today and start reaping the benefits! Protect. Promote. Secure Your Business!
---
1 October 2019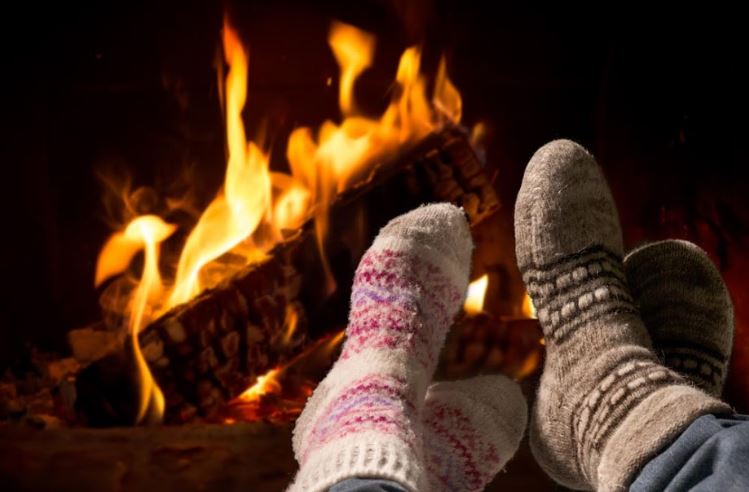 Throughout October, National Fireplace Month, the Hearth, Patio & Barbecue Association is helping consumers prepare for the height of fireplace––and freestanding stove––season by emphasizing fireplace safety and promoting cleaner burning appliances. The crispness of fall air is a reminder that the colder weather and holidays are coming, a chance to spend quality time with family and friends around a glowing fire.
HPBA will be participating in Fire Prevention Week from October 9–15. Some tips for enjoying fireplaces and hearth products safely:
Make sure the area around the fireplace is clear of furniture, books, newspapers, and other potentially flammable materials. Three feet away is a good rule.
Have the chimney inspected annually, and cleaned as necessary, by a professional to ensure it's clear of obstructions and creosote to prevent a fire.
Make family members and guests aware that the glass panel of a gas fireplace, stove, or insert can be very hot. Installing a safety screen or safety barrier is recommended to reduce the risk of serious burns by preventing direct contact with hot glass.
Have a technician check the gas lines, clean the burner and control compartment as well as check for condensation annually.
If burning vent-free logs for more than an hour, crack a window open. If using vented logs, clamp your fireplace damper into the open position so it never closes while burning.
On October 19, HPBA will also be participating in the fourth-annual National Bioenergy Day to increase awareness about just how cleanly wood and pellet appliances burn. Spearheaded by the Biomass Power Association, HPBA is pleased to help fund the event.
HPBA's October activities are part of a larger effort through February 2017 to educate consumers about the array of fireplace, stove, and other product options available. HPBA will be featuring tips and general information throughout the hearth season on both its Facebook and Twitter channels. Later in 2016, HPBA is releasing its upgraded website with an enhanced area for consumers to find safety tips and learn about the different types of products, and more.
Market research is another way that HPBA provides public education for the hearth industry. On September 16, HPBA released key findings of its biannual survey of decision-making homeowners: the 2016 Hearth Ownership and Market Potential Study. Balanced against the U.S. Census, the study was implemented by surveying homeowners throughout North America on their experiences in relation to factory-built fireplaces, stoves, and fireplace inserts.
---
26 September 2019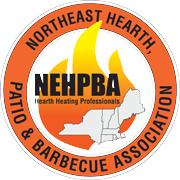 Why should you become a member of the Northeast HPBA? Here is what one of our very satisfied, and long time members had to say:
"We had an issue regarding the interpretation of regulations related to the installation of direct vent appliances so we called NEHPBA to ask for their help. Karen Luther quickly grasped the issue and thru her industry contacts the issue was quickly resolved. Thanks again to Karen and the NEHPBA. We appreciate your responsiveness when we needed you! It's a plus for our industry to have a voice supporting our interests. Everyone in the hearth product industry should be a member!" -
Randy Titsworth, Owner - The Fireplace Showcase, Seekonk, MA
Interested in joining the NEHPBA or have some questions? Contact us!
---
17 September 2019
Fossil fuel infrastructure could soon become ancient history in Brookline construction.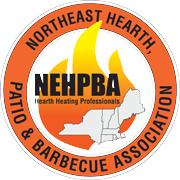 A newly-proposed bylaw would prohibit installation of new gas or oil piping in major construction, defined as new developments and significant building rehabilitations or additions. This would prevent developers from installing appliances reliant on fossil fuels, including certain boilers, furnaces and cooktops.
"When we make a new investment in gas heat, gas hot water and other gas appliances, we are lighting fires that burn on and off for decades," said Town Meeting Member Jesse Gray, who is petitioning the warrant article.
Speaking at a community feedback session Aug. 22, he cited the town's goal to be emissions-free by 2050: "In Brookline, we've said that these fires have to be put out by 2050. So if we continue to put in new fossil fuel infrastructure in Brookline, our goal would require it to be ripped out, potentially prior to its useful end-of-life."
Retrofitting could be more expensive and more of a hassle than just installing electric appliances to begin with, he said.
He called the proposed bylaw an "essential step" in achieving zero emissions in Brookline's building sector.
"If we assume that half a percent of our building stock is built or rehabilitated every year, then this bylaw alone could result in 15 percent of our buildings operating climate-neutral by 2050," Gray said.
Even with those goals, the warrant article has a ways to go before it becomes Brookline law. The proposed bylaw will be filed with the town by Aug. 29, when the warrant for the November special Town Meeting closes. TM members will then debate and vote on whether to amend the town's General By-Laws.
In two community feedback sessions, one on Aug. 20 and one on Aug. 22, developers, property owners, building trade professionals and members of the public were invited to ask questions and make suggestions. Many questions focused on how the bylaw would be implemented, and what technology could be used in the process.
Some attendees also raised concerns about how the ban on new fossil fuel infrastructure would impact restaurants reliant on gas cooktops and stoves.
"A lot of people who are skeptical about cooking without gas haven't tried induction cooking," Gray said, adding, "It's essentially superior to gas cooking and it's been embraced by a lot of famous chefs in the area, including Ming Tsai and Barbara Lynch."
Not only is induction cooking safer for kitchen staff, he said, it also keeps kitchens cooler and heats water faster.
Meanwhile, Chestnut Hill Realty's Marc Levin expressed concerns about the bylaw's impact on property owners and leasing companies.
"In the end, I think that a sophisticated cost-benefit analysis should be done, that this feels ... as though there hasn't been a significant analysis of what the costs would be, what the economics would be and what the other heavy consequences may be," he said.
Zoe Lynn, Brookline's sustainability program administrator, acknowledged it is still early on in the process. "We're early on in our climate planning, but we're also early on in the warrant article," she said.
Still at hand is the matter of exemptions — whether to allow certain projects to go around the bylaw, and which buildings to exempt.
According to Lynn, some analysis have made it clear that the bylaw may need to exempt large units that require a lot of hot water heating, such as homes or commercial buildings. The technology, she explained, isn't cost effective. This would exempt, for example, Chestnut Hill Realty's upcoming mixed-use Waldo-Durgin development, she said.
This is being put to vote on 11/19/19, November Special Town Meeting Begins!
Do you know of an issue in your town that we need to know about? Let us know so we can help fight!
brookline.wickedlocal.com
---
9 September 2019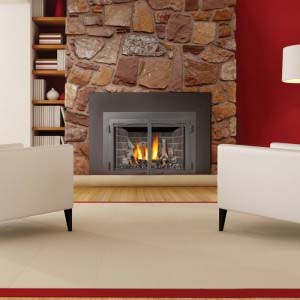 By locking out gas, New York governor Andrew Cuomo is locking in higher energy prices (and carbon dioxide emissions).
Thanks to the shale revolution, the United States is awash in natural gas. Since 2005, domestic gas production has nearly doubled, and American companies are now sending liquefied natural gas all over the world, including Chile and China. And pretty soon, U.S. liquid natural gas will be on its way to, of all places, Saudi Arabia.
But good luck getting that gas in Yonkers or New Rochelle.
Thanks to Governor Andrew Cuomo's continuing blockade on new gas pipelines, New York consumers aren't benefiting from this low-cost, low-carbon fuel. Instead, places such as Westchester County, along with parts of New England, are facing moratoriums on new gas hookups. In addition, earlier this month, with approval from Cuomo, New York legislators passed the Climate and Community Protection Act, which requires 70 percent of the state's electricity to come from renewables by 2030 and an 85 percent reduction in greenhouse-gas emissions by 2050.
Cuomo has dubbed the CCPA "the most aggressive climate change program in the United States of America, period." Cuomo's energy policies may be aggressive, but they are also going to hammer the New York economy and New York consumers. They will also — get this – mean higher carbon dioxide emissions.
Since 2016, the governor's appointees at the New York Department of Environmental Conservation have repeatedly blocked permits for new pipelines that could increase the flow of gas into New York. The latest pipeline monkey-wrenching occurred last month, when the NYDEC refused to provide a permit for the Northeast Supply Enhancement project, a 24-mile pipeline that would deliver about 400 million cubic feet of gas per day from coastal New Jersey through Raritan Bay and Lower New York Bay to the western end of Long Island. It was the second time the state has blocked the project. (Earlier this month, the New Jersey Department of Environmental Protection denied a permit for the same pipeline.)
In response to the ongoing blockade of the pipelines, two of New York's biggest gas utilities, Consolidated Edison and National Grid, have said they will quit providing new gas connections to customers in their service areas in and around New York City. As I show in a new report for the Manhattan Institute, about 800,000 New Yorkers are now living in communities subject to gas-hookup moratoriums. About 300,000 New Englanders are facing the same predicament.
Cuomo's appointees have claimed that the gas pipelines will cause environmental harm and that the state can replace natural gas with efficiency and renewable energy. But as I show in my report, by locking out natural gas, New York is locking in oil for both heating and electricity production, and therefore increased carbon dioxide emissions and higher costs for consumers. Indeed, shortages of natural gas will hinder the state's progress in switching buildings away from fuel oil and therefore slow efforts to reduce greenhouse-gas emissions. Switching from heating oil to natural gas cuts carbon dioxide emissions by about 27 percent. Fuel switching has cut heating-oil consumption in the region by about 900,000 barrels per year and carbon dioxide emissions in New York by about 200,000 tons per year.
The shortage of natural gas means higher energy costs. In January, about two weeks after Con Ed announced a moratorium on new gas connections in southern Westchester County, the utility announced it would be seeking an 11 percent hike in residential natural-gas rates and a nearly 6 percent increase in residential electricity rates.
Those increases will be added to the state's already high energy prices. In 2018, residential electricity customers in New York were paying about 18.5 cents per kilowatt-hour, while average U.S. residential customers were paying about 12.9 cents. Thus, New Yorkers are paying about 44 percent more for electricity than the national average.
Anti-gas activists like to claim — without any evidence — that renewables can meet the state's energy needs. But upstate New York communities are increasingly opposed to the encroachment of big wind and solar projects. Over the past four months alone, about 300 megawatts of new wind capacity and 100 megawatts of new solar capacity have been halted due to local opposition from upstate communities. The result: According to the American Wind Energy Association, no wind projects are currently under construction in New York, and only 34 megawatts of wind capacity is now under construction in New England.
Many of those same climate activists — from groups such as the Natural Resources Defense Council and Alliance for Clean Energy New York — are now touting offshore wind. New York and other states have announced big plans — by my count, some 14,000 megawatts of offshore wind capacity has been proposed — but that will require installing thousands of offshore platforms over hundreds of square miles in some of the most heavily navigated and heavily fished waters on the Eastern Seaboard. The offshore wind projects are being vigorously fought by the Long Island Commercial Fishing Association and commercial fishing groups from New Jersey, Rhode Island, and Massachusetts. The fishermen believe the offshore wind projects will lock them out of some of their most productive fisheries.
Finally, Cuomo's gas blockade is occurring at the same time the state is relying more heavily on the fuel to produce electricity. Since 2004, gas-fired electricity production in the state has nearly doubled. New York's dependence on gas-fired electricity will increase in the months ahead due to the looming closure of the two nuclear reactors at the Indian Point Energy Center in Buchanan. Unit 2 will be shuttered next April, and Unit 3 in April 2021. Together, they produce about 25 percent of the electricity used in New York City. When they are retired, their output will largely be replaced by gas-fired generators.
The punch line here is apparent: Cuomo has chosen to make natural gas the enemy at the very same time New York (and New England) needs more natural gas to reduce its emissions and keep the lights on. It's time for the governor to give up his ill-reasoned blockade and accept the fact that natural gas plays an irreplaceable role in the Northeast's energy economy.
nationalreview.com
---
4 September 2019

Calling all Northeast Hearth, Patio & Barbecue Association members, you can now register for the HPBA Expo in New Orleans, March 2020! There are so many reasons to attend, below are just some of them!
See the latest products, services, and tech that your customers will be asking for.
Spot the trends as they take shape and get an edge over your competition.
Meet with the people behind the products and the companies – and get answers to all of your questions.
Sit in on HPBExpo Education Sessions to get insight into how to grow your business.
Be on the ground to see what your peers are dealing with in their own businesses, and walk away with a fresh perspective on some of your own challenges.
Recharge your passion for the business and get ready for the seasons ahead.
Make important connections that you would never be able to otherwise and be an integral part of this ever-growing industry and community.
Not a member, no problem! Become a NEHPBA member now, and your HPBA Expo tickets for 2020 are included in your membership!
---
27 August 2019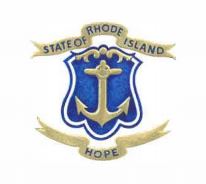 Rhode Island Northeast HPBA Members:
We recently learned of a state Executive Order signed by Governor Raimondo on July 8, 2019 that creates a "Heating Sector Transformation" group to explore ways to reduce emissions from the heating sector. According to the state, approximately 35% of Rhode Island's greenhouse gas emissions are emitted due to heating; and 40% of RI's total consumption of energy is from heating including natural gas and propane. The group's recommendations must be made public on or by April 22, 2020.
This directly affects the heating sector in Rhode Island, including all wood, pellet, and natural gas and propane fueled hearth products.
The Executive Order is a follow-up to the Resilient Rhode Island Act of 2014, which established targets for Rhode Island to reduce greenhouse gas emissions to 10% below 1990 levels by 2020, to 45% below 1990 levels by 2035, and to 80% below 1990 levels by 2050.
At this time, Northeast HPBA is still gathering information about this group and how we can make recommendations to ensure our products and industry are taken into consideration.
Please contact Karen Luther (Karen@nehpba.org) for more information.
---
22 August 2019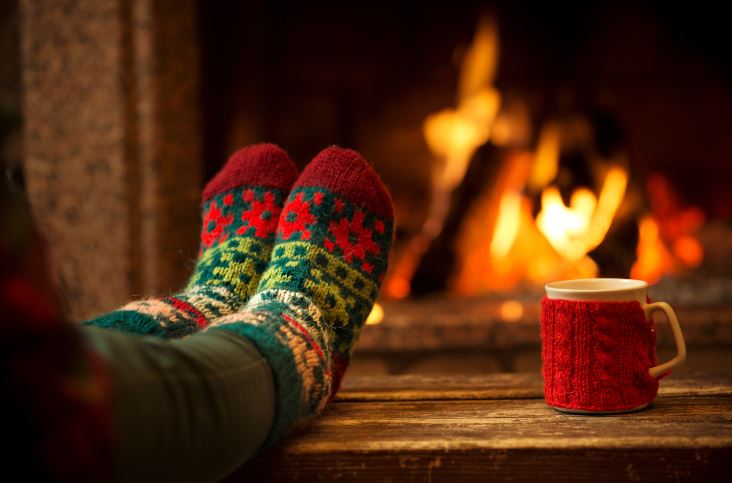 The Wood Heater Emissions Reduction Act has been introduced in the U.S. Senate that would establish a federal fund for woodstove changeout programs.
Changeout programs, which have been proven to be effective at improving air quality and helping people afford new, EPA-certified heaters, have been ongoing for decades, but often rely on unstable sources of funds like environmental settlements and state budgets. This bill would provide for funds to replace older, non-certified woodstoves, hydronic heaters, and forced-air furnaces.
Act NOW and let your Senators know that our country needs this legislation to be passed into law!
NEHPBA members - click HERE to support this program. It is important to the future of our industry and your business.
---
5 July 2019
Purpose Statement
To provide a format for the education, Interaction and unification of industry members.
To promote all aspects of the hearth, patio & barbecue industries to the general public, as well as regulators, legislators, environmental agencies and other concerned interests.
To perpetuate the existence of an established, organized, functional and mobile body of industry members that is able to respond to industry concerns that may arise, particularly potential regulatory initiatives.
History
Since 1985, the Northeast Hearth, Patio & Barbecue Association (NEHPBA) has represented the interests of the hearth industry in the Northeast. NEHPBA was originally incorporated in January 1985 as the Northeast Solid Fuel Alliance (NESFA) in recognition of the unique demands of business in the Northeast. At that time, there were a significant number of nationally prominent hearth appliance manufacturers in the region, as well as a strong base of distributors, retailer, installers and associated members. It was determined that a regional association could better address the localized needs of the membership that were beyond the scope of the national trade association.
In June of 1992, NESFA members voted to become the first affiliated member of the national Hearth Products Association (HPA). NESFA ceded membership of manufacturer members to HPA, focusing its full attention on the needs of the retail and associated membership. Acknowledging the affiliation with HPA, NESFA changed its name to the Northeast Hearth Products Association (NEHPA).
In 2002, NEHPA became the Northeast Hearth, Patio & Barbecue Association (NEHPBA) in conjunction with the merger of the national HPA with the Barbecue Industry Association to become the Hearth, Patio & Barbecue Association (HPBA), thus recognizing the diversification of the modern industry. The NEHPBA name has remained since 2002.
The general membership elects the 15-member Board of Directors which is represented by the various membership categories within the organization and the Board governs NEHPBA.
NEHPBA maintains permanent offices in Sudbury, MA. Membership is open to hearth, patio and/or barbecue-related businesses. NEHPBA is an affiliate in good standing with HPBA. One of the smallest affiliates geographically, NEHPBA consistently boasts one of the most active and involved memberships in the country.
---